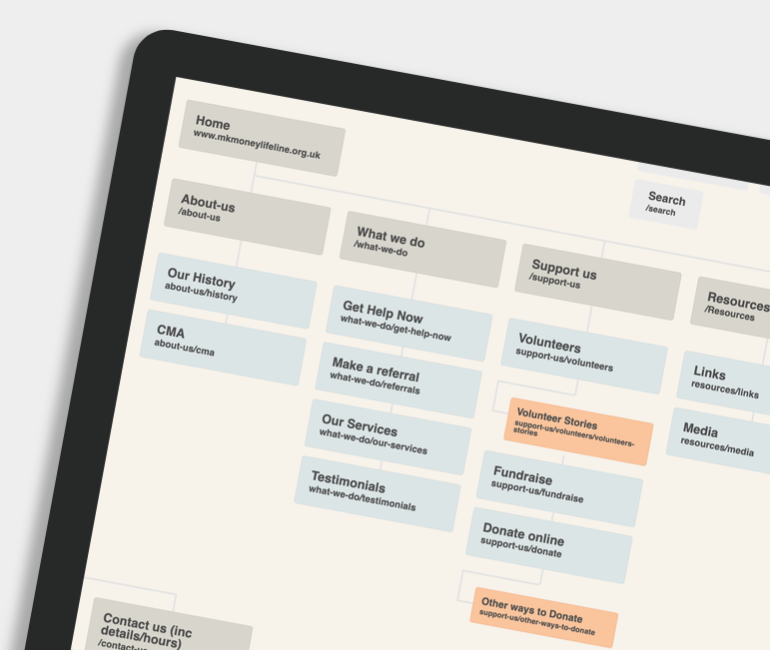 Page structure, wireframes & content
We will support you to develop a visual website map that establishes the relationship, structure and organisation of your various pages. The website map will also be used to plan content hierarchy, navigation and identify page titles. A carefully planned website map is the foundation of a successful website, it will provide great site structure, improve user experience and focus your message.
Some pages made need additional planning in the form of wireframing. Wireframes are essentially low-fidelity, monochrome, website mock-up's that focus on structure over detail.
The quality of your content (i.e. anything you publish on your website, including text, videos, images etc) will determine the success of your website. We will support and advise you to develop compelling content that's easy to follow with clear calls to action.