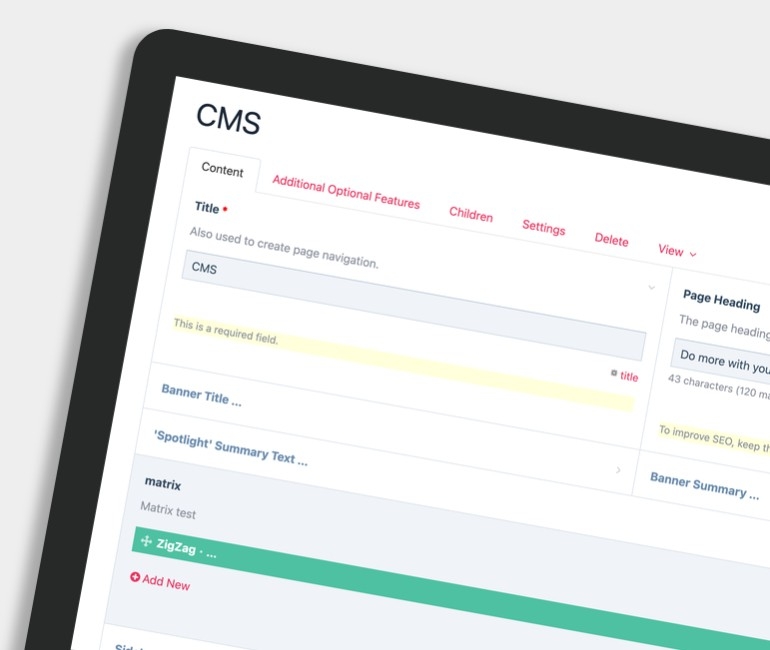 Edit just about everything, fast!
We know that it's important that you have full control over the whole of your website (not just the primary content section) so we use a CMS that enables you to edit and manage almost every nook and cranny of your site.
To ensure that website management is quick and efficient, we create custom fields that reflect your website's structure, functionality and design. This results in a clean, easy-to-use admin section that's fast and an absolute pleasure to use. You can even edit your copy directly from the front-end.
If you have multiple editors, various roles can be created. Each role can be associated with a different set of publishing and access permissions. For example, you can create various roles such as senior editor (full CMS access), juniors editor (partial CMS access) and news editor (news section only).