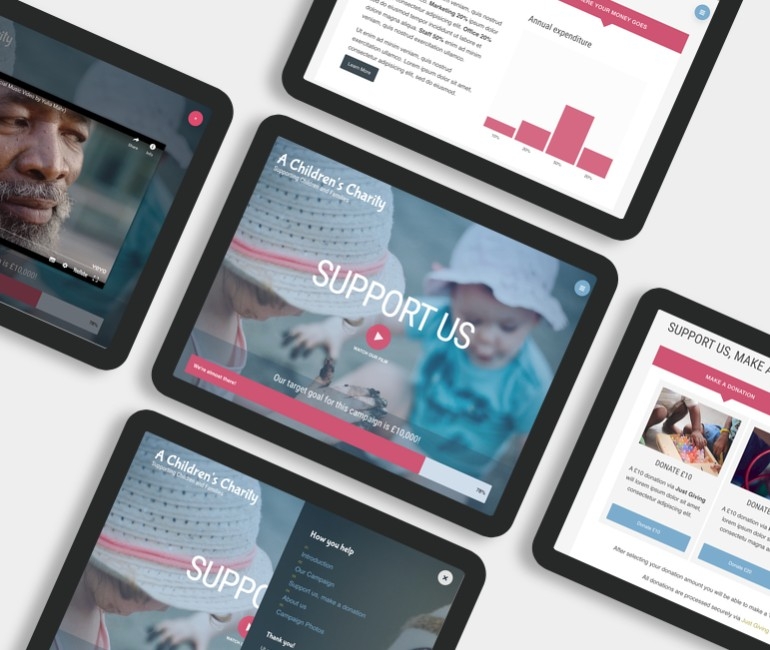 What is a campaign microsite?
A campaign or appeal microsite is an expertly designed, single-page website created to serve as a powerful, standalone promotional tool. It can be accessed either from a parent website or directly through a unique domain name. With its impressive range of features, lightning-fast performance, and seamless responsiveness, a microsite is tailored to cater to your campaign's specific requirements.
To maintain a unified visual identity, each microsite is meticulously branded to align with your charity's distinctive image and main website. This ensures a cohesive and immersive experience for visitors, reinforcing your organisation's identity and values.
Visit our dedicated micro-site Watch our 2 minute explainer
Tip: to improve playback, set video quality to 'HD' (see settings cog).