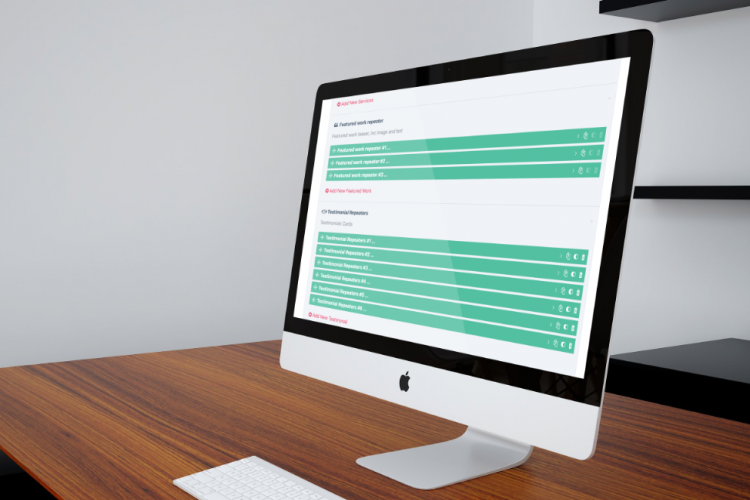 Repeater fields are made up of a number of nested related fields.
Using Repeater fields in ProcessWire, an editors guide
Posted: 10 February 2020 Posted by: Leeroy Lugg. Share via: Twitter / Facebook
---
give or take.
Note: This is a quick guide for website editors, it is not intended as a technical tutorial. If you are looking for a detailed developer overview, there's a great one here.
What is a Repeater Field?
Repeater fields are made up of a number of nested related fields such as a photo, profile heading, summary text and perhaps a hyperlink.
These fields are grouped together and then used to populate a section of a page that may require a block of similar content i.e. staff profiles, a list of governance profiles, a simple single-page image-gallery, rotating masthead images etc.
How to use this field
Depending on your set-up the Repeater fields may be (by default) open or closed. If the field is closed, open it by clicking on the field name or the small arrow on the repeater toolbar. When the field is open you will see other nested fields as mentioned above. Note: These nested fields may also need to be opened.
You can now start to edit or add content to each nested field.
An extra toolbar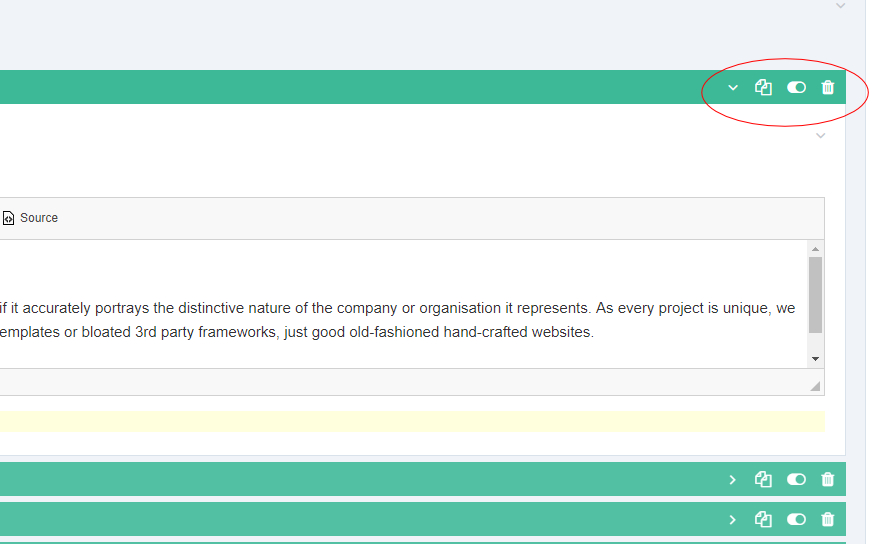 You will also notice that each field has a small toolbar (see screenshots above). Each toolbar consists of a small set of icons, can use these icons to:
Sort your stack of repeaters (hold and drag the 'drag icon').
Open or close Fields via the Toggle arrow.
Clone an individual Repeater field.
Make a field active or inactive.
Delete a field.
You can use the 'Add new Item' link (below the repeaters) to create a completely new field.
Comments are closed on this post.
---