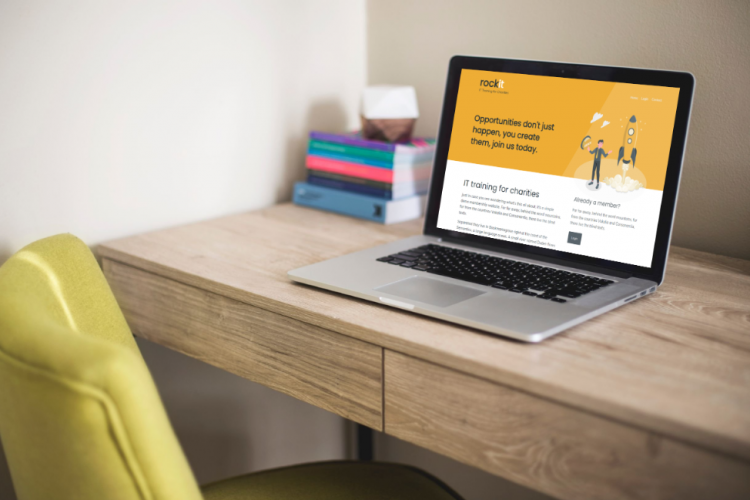 Example membership website.
A membership website using PayPal as a payment gateway - a proof of concept (POC)
Posted: 23 April 2021 Posted by: Leeroy Lugg. Share via: Twitter / Facebook
---
give or take.
When the time permits, I like to set myself a website dev challenge. During a recent, rather damp bank holiday weekend I decided to embark on a new project, the task, design and build a simple, stylish members' website.
Here's the brief ...
The website brief
Creation of a simple, bright, inviting, responsive website.
The project will need an identity.
Basic branding and a defined target audience.
The website will be managed via an easy to use Content Management System (ProcessWire).
Project to be created without using a dedicated 3rd party membership plugin.
Membership colour coding would be beneficial.
Some visual animation would be nice.
Sign-up form/s with security checks.
Select from three different types of membership.
Instant access to the members' area after payment/registration.
Recurring payments.
Payment processing via PayPal.
Membership sign-up details saved to CMS and also sent out to website owner via email.
Existing members can log in.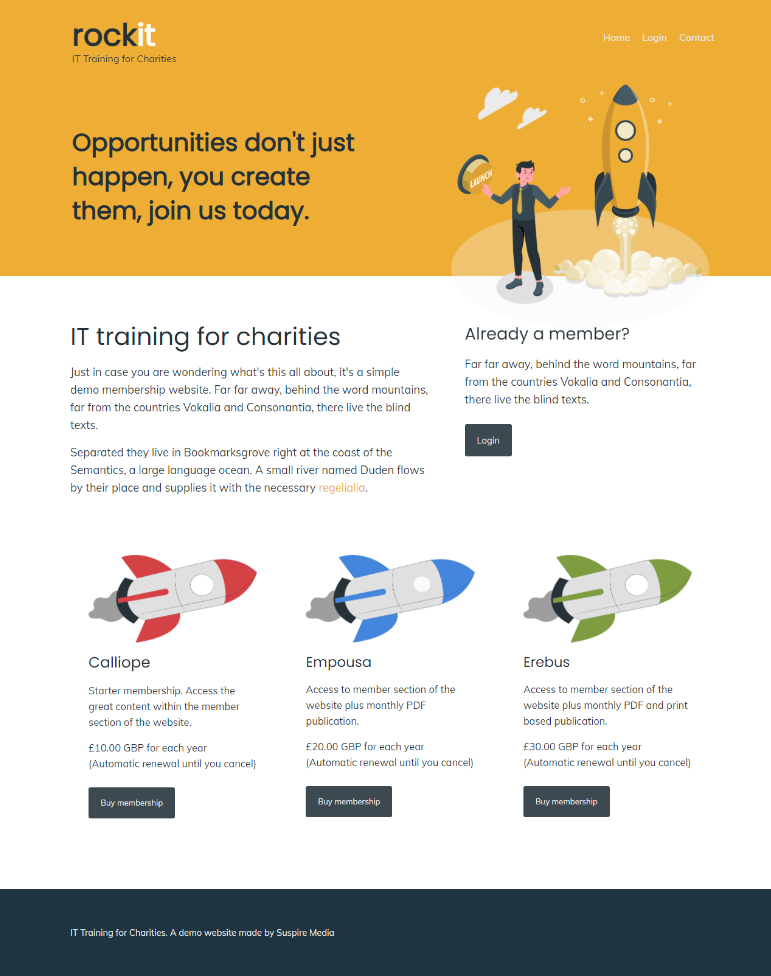 The homepage details the membership options including clear 'calls to action'.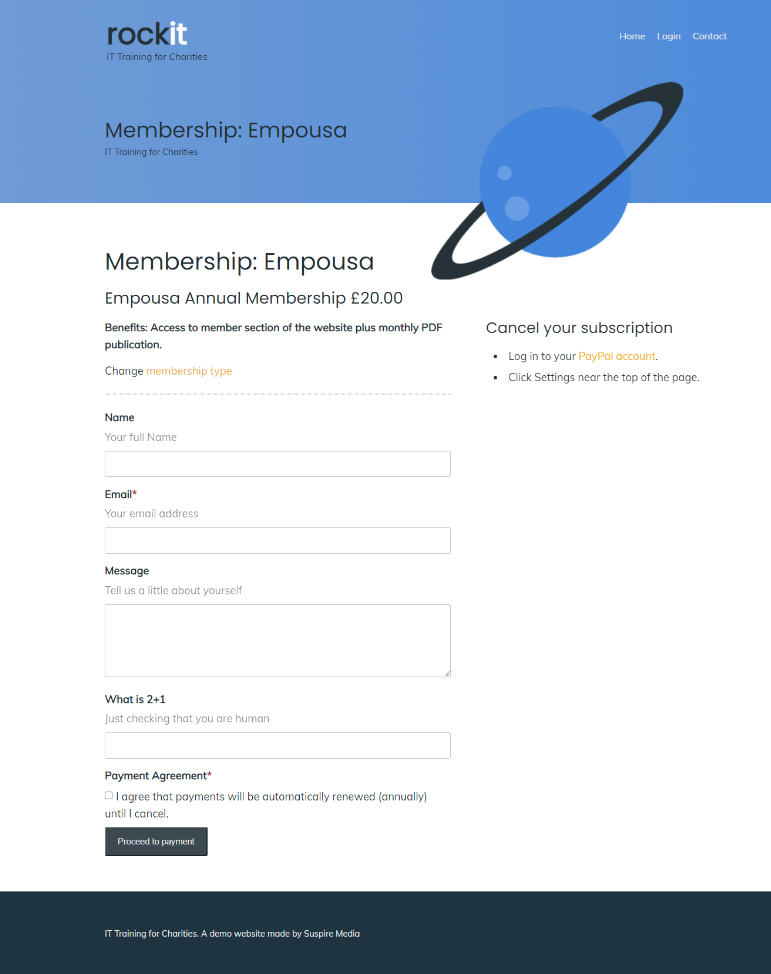 After selecting a membership type, the visitor is asked to complete a short registration form.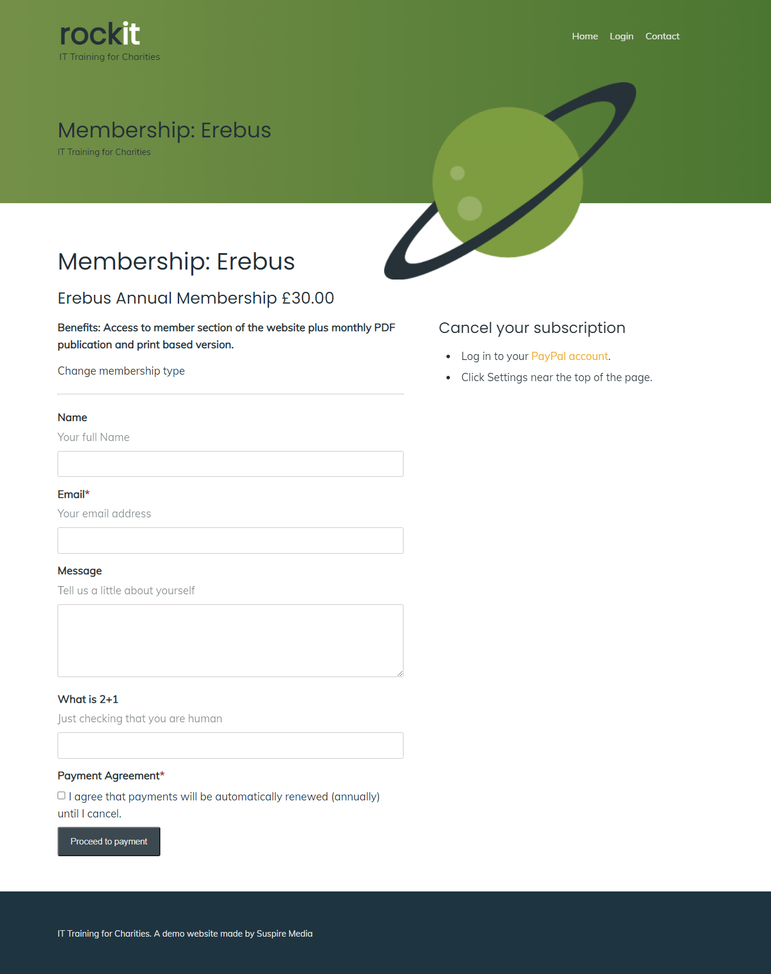 The membership 'types' are colour coded blue, red and green.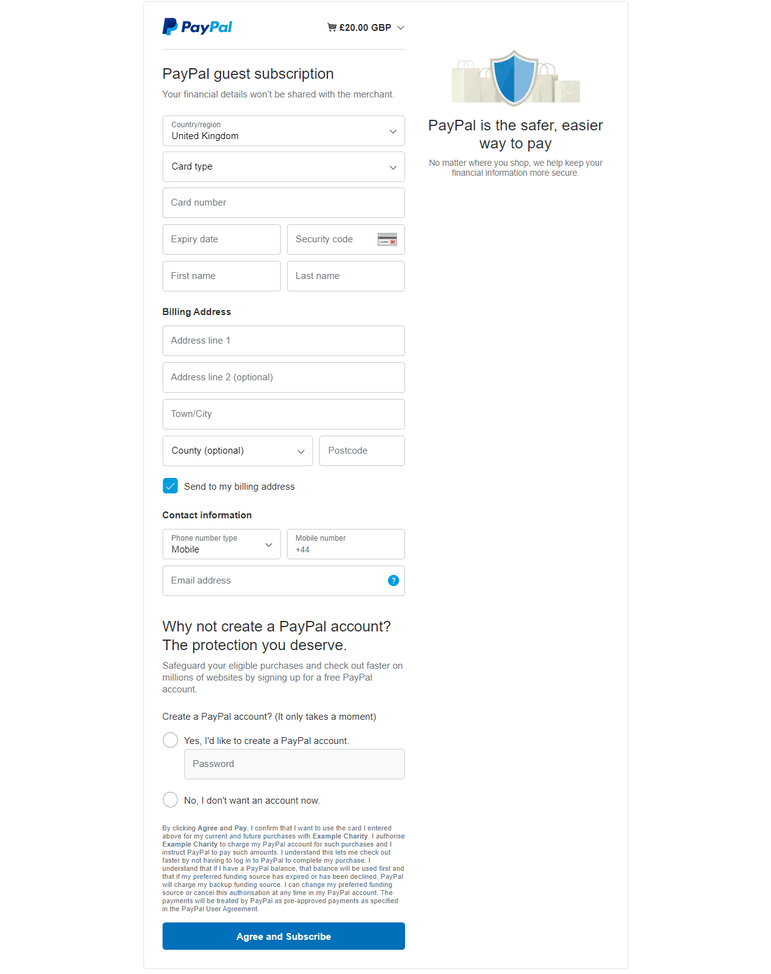 After the registration form is submitted a number of things happen.
The submitted form information is saved to the CMS database.
The submitted form information is also sent to the website owner via email.
The site visitor will be redirected to a PayPal page to complete payment process.
Site visitors can pay for membership via their PayPal account or alternatively pay with a credit card.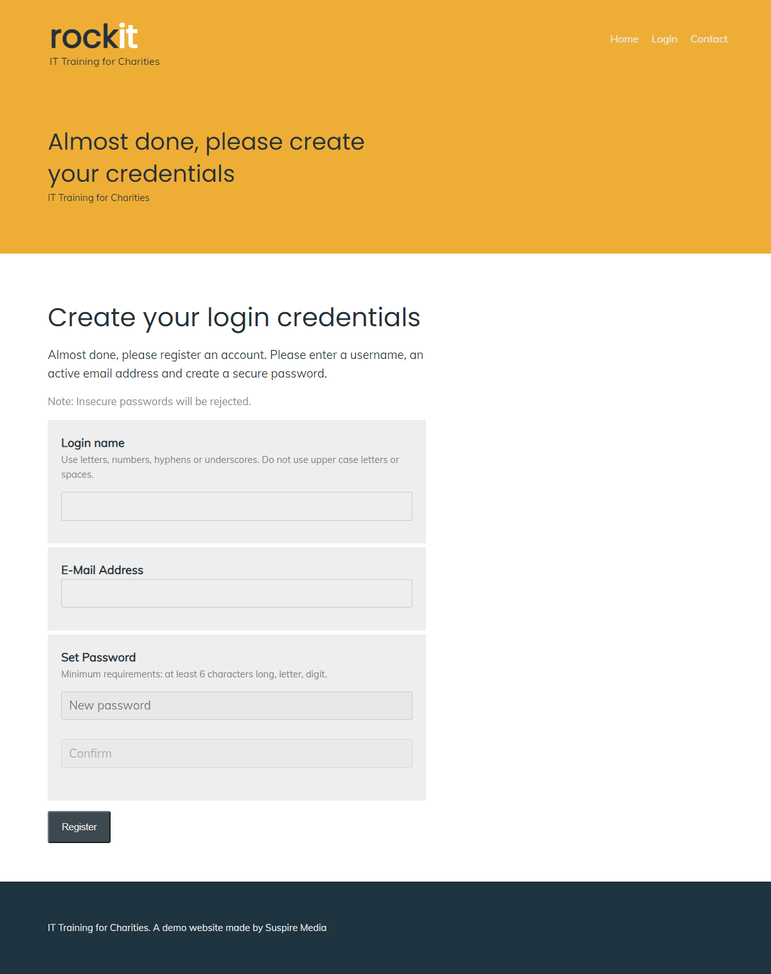 After payment has been made the visitor will be returned back to the website where they can complete the final part of registration, choosing a UN and PW.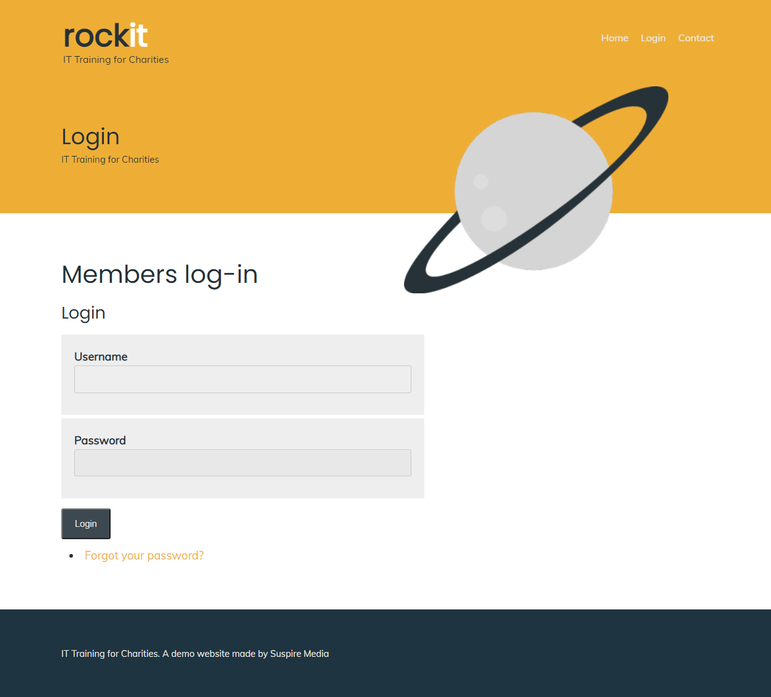 Returning members' can login directly via the login page.
---
Comments are closed on this post.
---