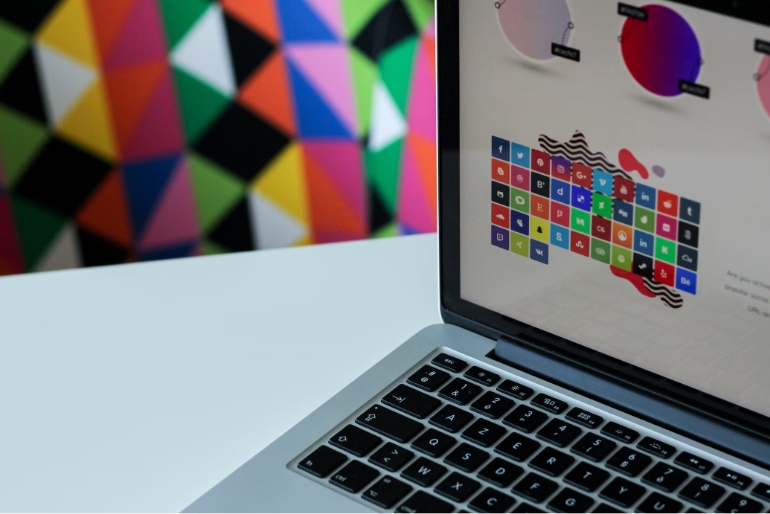 Is is time for a website redesign?
Why a Website Redesign Is Important
Posted: 17 October 2023 Posted by: Leeroy Lugg. Share via: Twitter / Facebook
---
give or take.
Ten reasons to redesign your website
Better User Experience: A website redesign improves how people use your site. It updates the layout and design to make it more user-friendly, attractive, and easy to navigate.

Keep Up with Design Trends: Website design trends change very quickly. An old website can make your brand look tired and outdated. Redesigning can add modern elements and present page layouts that are on-trend. This ensures that your website style is current and appealing to your target audience.

Mobile-Friendly: Mobile website browsing is now commonplace. Redesigning with mobile users in mind ensures your website works well when viewed on the latest devices and screens sizes.

SEO Improvement: Search engines like Google regularly change and update how they rank websites. Redesigning lets you improve your site for better SEO. This means faster loading times, better content, and structured data that can boost your search engine rankings and improve organic traffic.

Branding: Your website is often the first thing customers see. Redesigning lets you match your website's look and message with any new brand and marketing goals.

Speed and Performance: Overtime, websites can become slow. A redesign can make your website faster by cleaning up unnecessary bloated code and content.

Security: Old websites can sometimes have security problems. Redesigning adds new security measures to protect user data.

Content Strategy: A redesign lets you update your content. This keeps it fresh and useful for your audience.

Stay Competitive: Being on par with or ahead of your competitors in web design is important. Redesigning helps you re-evaluate your message, page content and site graphics resulting in a better online experience.

CMS (Content Management Systems) upgrade: A new website will often enable the designer to harness any new CMS improvements and functionality.
To summarise
In short, a website redesign is crucial for meeting user needs, adapting to new technology, and achieving business goals. It makes your site more user-friendly, boosts search engine rankings, strengthens your brand, and leads to better results for your website and business.
About Suspire Media
Suspire Media was established in 2001, with its primary aim of providing affordable, high quality, bespoke web design services to London based non-profit organisations, charities and small business.
Comments are closed on this post.
---