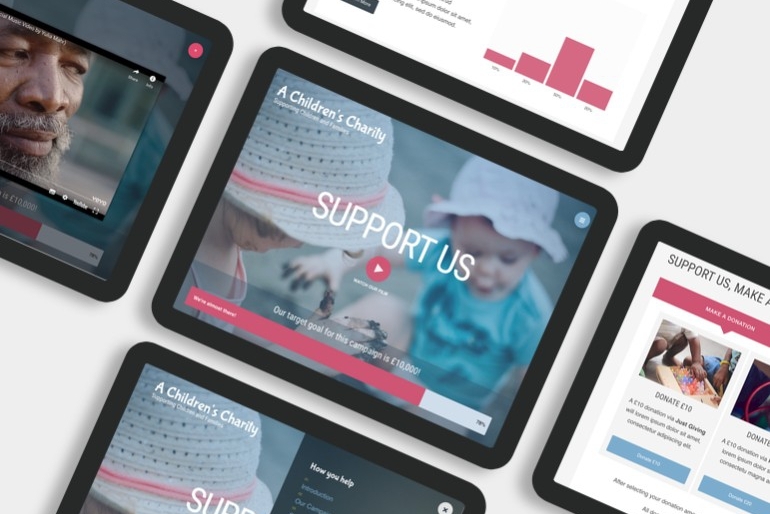 Microsites
How would a microsite benefit your organisation?
Posted: 4 July 2023 Posted by: Leeroy Lugg. Share via: Twitter / Facebook
---
give or take.
Well, perhaps one example is to throw out your old paper based Annual Report and replace it with a re-usable interactive microsite?
Instead of creating a traditional costly paper-based annual report every year it's more efficient and cost-effective to opt for a single-page microsite. To update next years report, simply log into your CMS and update the sections with this years data and related content.
Watch the explainer
Tip: to improve playback, set video quality to 'HD' (see settings cog). Video length approx 2 minutes.
By leveraging the power of digital technology, a single-page microsite offers a modern and streamlined approach to disseminating important information such as financial tables, interactive charts, audio and video.
This innovative solution not only reduces expenses associated with printing and distribution, it's environmentally friendly and allows for enhanced accessibility and interactivity.
If you would like to learn more about the benefits of using a microsite for your project get in touch today!
Comments are closed on this post.
---