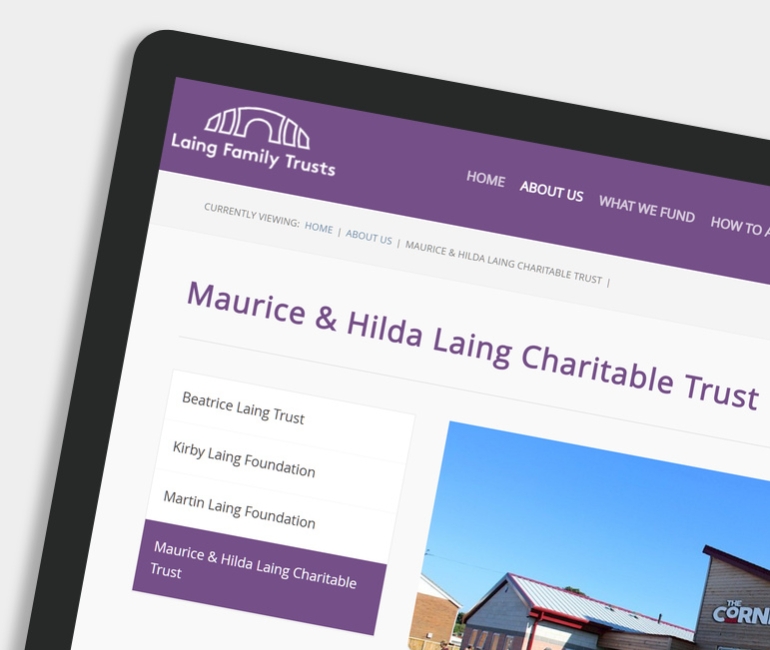 The Laing Family Trusts, London based Charity
The Laing Family Trusts website has been designed to be user-friendly, responsive, and minimalistic in its approach. It's structured into four distinct sections, each color-coded to represent a specific trust within the family.
One of the standout features is the online application 'quiz,' which allows potential grant applicants to easily apply for funding. This unique approach streamlines the application process, effectively filtering out unqualified applicants, and thereby reducing the workload for the staff who handle administrative tasks.
Behind the scenes, the Laing Family Trusts website is efficiently managed using the ProcessWire CMS.