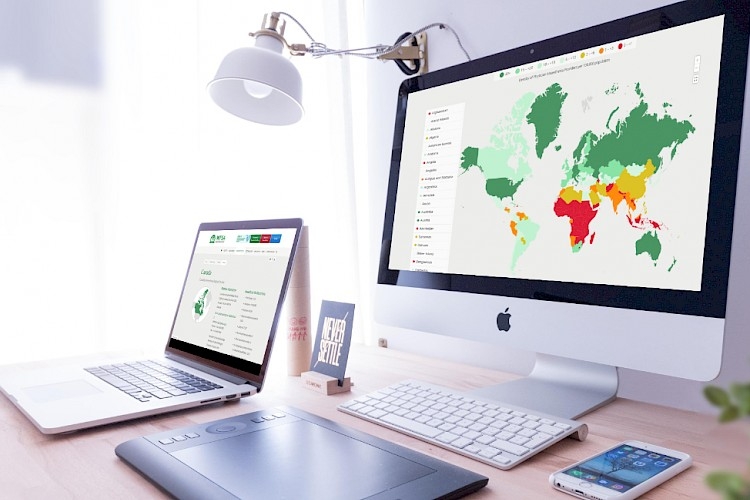 The WFSA website.
Suspire Media launch the new WFSA website
Posted: 28 January 2021 Posted by: Leeroy Lugg. Share via: Twitter / Facebook
---
give or take.
The World Federation of Societies of Anaesthesiologists (WFSA) is a unique, global network of National Societies that brings together qualified practitioners of this specialised area of medicine.
The WFSA hired Suspire Media to redevelop their large, content-driven website that over time had become incoherent and somewhat sprawling.
To get a better understanding of users and site usage, one of our first steps was to look at the WFSA's Google Analytics. The data showed that the website was receiving heavy global daily traffic with many visitors using mobile devices.
It was clear that the new site would need to be simple to navigate, accessible, responsive, and hosted on fast servers with plenty of bandwidth.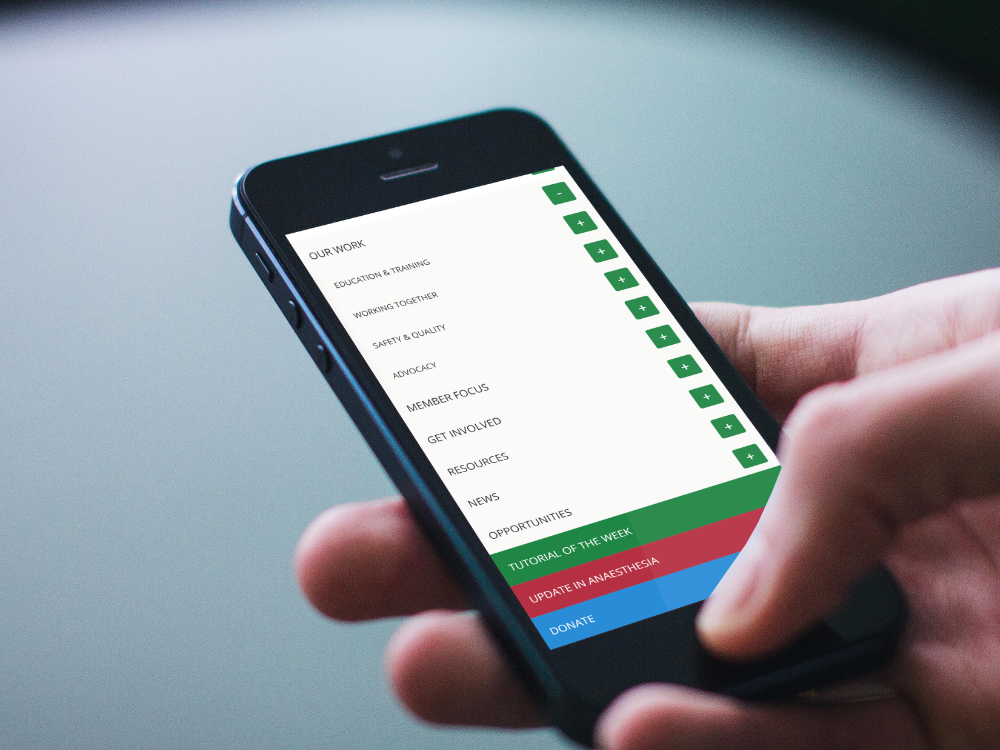 Navigation
In terms of design, one of our first steps was to clarify and re-map the page hierarchy - the website navigation would also require attention and possibly a complete re-think.
The WFSA was very keen on retaining drop-down navigation as a primary menu. Drop-down menus are attractive and ubiquitous - however, if not carefully implemented, they can create accessibility issues and are problematic on touch screen devices.
To address our accessibility/usability concerns, we used the fantastic jQuery plugin SmartMenus. The dropdown menu works exceptionally well across various touch-screen devices and resizes nicely on a phone. In addition, we built-in secondary sub-navigation for all pages - this ensured that the site was still accessible for those who found the drop-down menu difficult to navigate.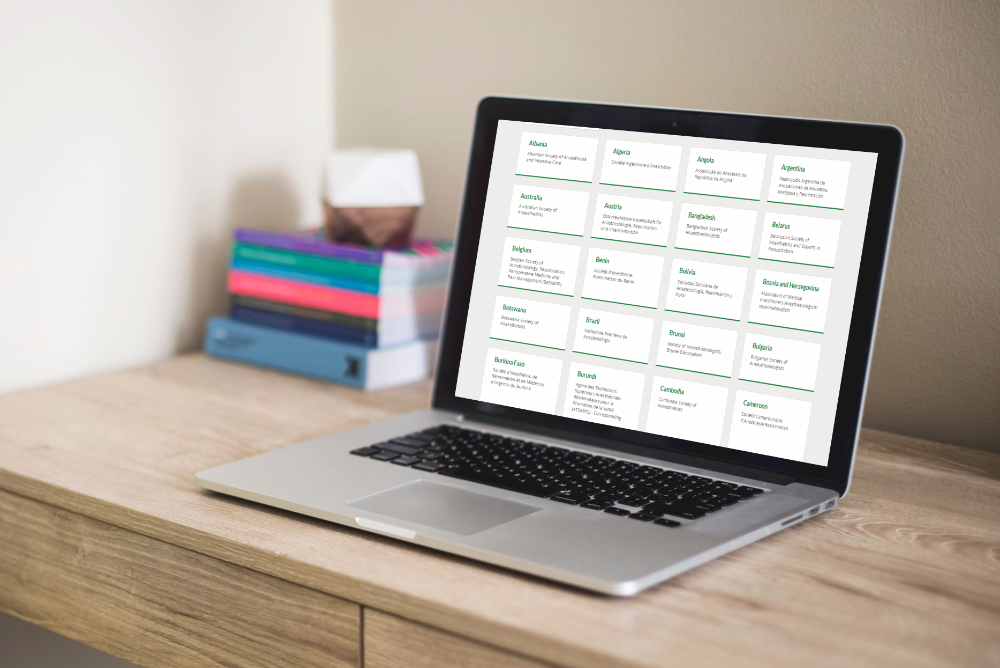 Features
The website features an easy-to-use, interactive world map - this was developed to enable site visitors to quickly look-up global anaesthesia data. Visitors can access country information (via a pop-up overlay) by selecting from colour-coded regions. The map can be easily updated by WFSA staff via the CMS.
The website also has a sortable members' section, news, events, blog, social media feeds and image galleries.
Site management
The WFSA editors needed to have a certain amount of creative freedom, so custom WordPress blocks, fields, and post types were created that enable editors to creatively present page content within the guidelines of the website style-guide.
The site is hosted by the fast and robust wpengine.co.uk and was developed in partnership with Frieze Design. The website was developed using WordPress.
Comments are closed on this post.
---