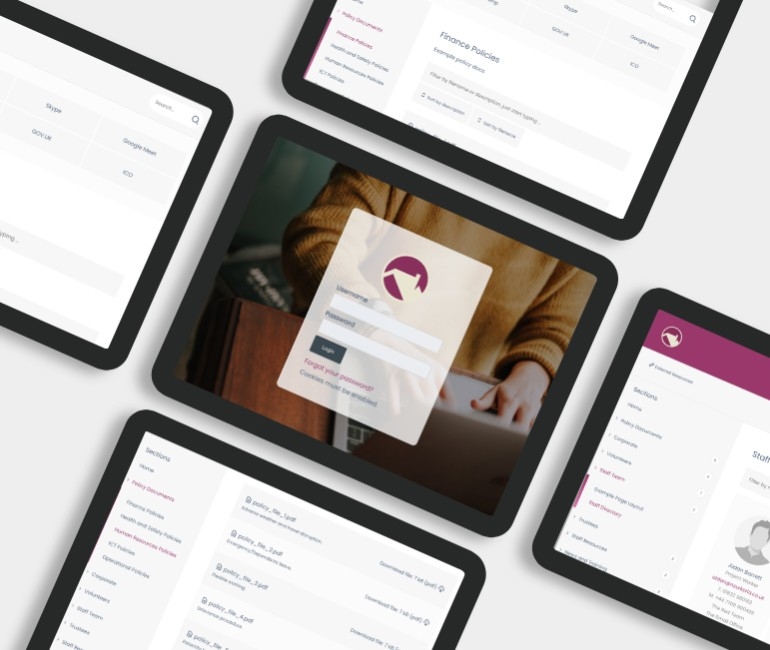 Easy document management
Instead of scattering your files around the web via various cloud based services (or if you're old school) using the office filing cabinet, store them all in one place, a brandable, easy to use Document Management System.
Our DMS makes it easy to create specific document sections that list your organisations downloadable files.
Supported common document file-types include doc, docx, odt, csv, xls, txt, pdf, jpg, png, gif, png, mp3.