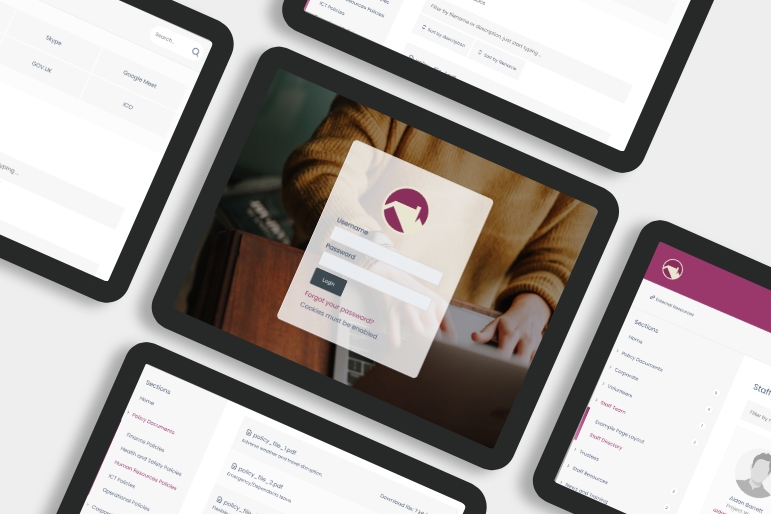 DMS screens.
An Intranet/Document Management System for teams working from home
Posted: 11 February 2021 Posted by: Leeroy Lugg. Share via: Twitter / Facebook
---
give or take.
The Covid-19 pandemic has forced many charities and businesses to ask their teams to work from home. During this time we've become skilled at working with video conferencing tools, arranging meetings through on-line calendars, and sharing documents via our screens.
However, when documents are scattered across the Internet, locating a specific company policy, downloading an annual leave form, or obtaining a colleague's phone number can sometimes become a challenge.
With this in mind, we have developed an easy-to-use document management system (DMS) for small to medium-sized businesses and charities. Our DMS includes a set of powerful features; a membership management system, news/events/training sections, file and content filters, embedded video galleries, and even a sortable staff-directory.
Easy content managenent, minimal resources
The DMS is managed via an easy to use CMS and can be branded to reflect your organisations identity. It has a small footprint, uses minimal resources, and can be installed on the same server as your website.
Comments are closed on this post.
---